Your "Curtis Smile" is waiting for you at Curtis Orthodontics. A visit to our office is not just a trip to the orthodontist, it is an experience. Kick back, relax and dream about your new smile in our massage chairs. Unwind with a cup of coffee, or just treat yourself to a slushy or a cookie.
Orthodontics for Adults in Coeur d'Alene
If you want to eat, speak, feel and look better, then it's time to start thinking differently about your teeth. Dr. Erik Curtis, Dr. Clint Wire and the team at Curtis Orthodontics have the smile you have been looking for. Or they will be happy to help you find it. Kickstart your new look with a visit to our office in Coeur d'Alene, Idaho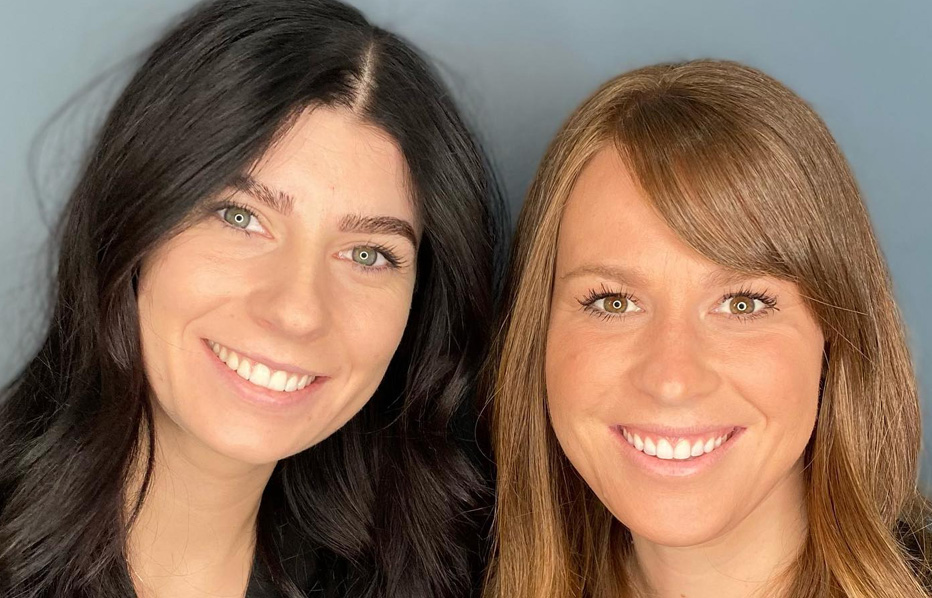 Orthodontic Care for Any Age
Healthy teeth can be moved at any age, and straightening teeth dramatically improves your overall health, oral and dental hygiene, physical appearance, and psychological well-being. Straightening your smile as an adult can help minimize your risk of dental decay, gum loss, bone loss, and TMJ pain, and it also provides a boost of confidence and self-esteem that radiates through your personal and professional life. It truly is never too late for a beautiful smile, and we're proud to offer a variety of convenient treatment options to help you get there:
Traditional Metal Braces: What most people think of when they hear the word "braces," these are composed of high-grade stainless steel brackets and wires, providing a reliable, cost-effective way to move teeth.
Clear Braces: These are similar to traditional braces, but instead of stainless steel, the brackets are made from a clear ceramic composite that blends in with teeth, making them far less noticeable.
Invisalign®: Invisalign does away with brackets and wires entirely, instead of using a series of clear, removable aligners to straighten teeth. The aligners are virtually invisible when worn and can easily be popped in and out to eat, drink, brush, and floss.
Advantages of Adult Treatment
Orthodontic treatment is an investment in your best asset – your smile – and it comes with a number of distinct advantages:
Oral Health: Straighter teeth are easier to keep clean, which means that a new smile safeguards your teeth, gums, and jawbones from disease and decay for years to come.
A Renewed Appearance: A new smile is a powerful way to reinvigorate your physical appearance, and your loved ones will notice the difference for years to come.
A Boost in Confidence: The psychological benefits of a new smile are manifold. You'll experience a boost in confidence, happiness, and self-esteem that radiates through every area your life – just imagine how much easier big presentations or social situations would be with a smile you're proud of!
Easier Than Ever: Thanks to advances in orthodontic technology, modern braces are slimmer, more comfortable, and more aesthetically appealing than ever before, and treatment alternatives like Invisalign mean no one has to know you're straightening your teeth.
We understand that choosing to receive orthodontic care is a big decision and your first visit to our office is the first step. 
Since no two patients are the same, your first visit is aimed at getting an understanding of your oral health and teeth positioning. We will review your medical history and conduct a thorough exam, with X-Rays, to get a comprehensive look at your mouth. 
We create completely customized treatment for each patient to ensure you reach your full smile potential! If you are a good candidate for braces, our team can help you get started with our Same-Day braces program! Not only do we save our patients money, we save you time!
At Curtis Orthodontics, we want to help you get the smile you love with treatment as comfortable and convenient as possible.
At Curtis Orthodontics, we make you our top priority! We create beautiful, confident smiles for all ages by offering advanced orthodontic care that's designed to deliver the ideal treatment experience and results to ensure you achieve your best smile!
Is it too late to have braces if I am already an adult?
Adult orthodontics is becoming more common, as orthodontic treatment helps increase overall happiness level, health, and self-esteem. It's never too late for a beautiful smile!
Can I wear braces even though I have crowns and missing teeth?
Yes, absolutely! A tooth with a crown will move just like a regular tooth, and treatment will aid in the alignment of the remaining teeth.
Will my speech be affected?
When you first start wearing braces or Invisalign®, you may notice that your speech is not as clear as it normally is. This is nothing to panic about, as you simply must get used to wearing them. Just spend a bit of time speaking or singing out loud and before you know it, your speech will return to normal.
Can I still play sports with braces or aligners?
Of course! We do recommend that you use a mouthguard to protect your mouth during treatment.
Is it OK to smoke with braces or my aligners in?
Because cigarette smoke can discolor and stain your braces and aligners, smoking is not a good idea.
What are you waiting for?
Feel Confident in Your New Smile
If you are ready to take control of your smile, then you are ready to see our orthodontists in Coeur d'Alene, Idaho. If you want to eat, speak, feel and look better, then it's time to start thinking differently about your teeth. Your "Curtis Smile" is waiting for you at Curtis Orthodontics!